27 June 2014, Shanghai, China – UNITAR's training centre CIFAL Shanghai hosted a series of three China-aid Training Seminars on Information Technology Application, Informatization, and Information Security between April and June 2014 in Shanghai.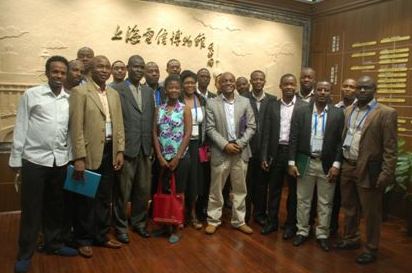 The aid Training Seminar I on Information Technology Application for African Countries convened officials from ICT industries from 17 English speaking countries in Africa. The training event aimed at promoting economic and technical cooperation in terms of applications of information technology among China and the trainees' countries.
The seminar was divided in the three modules. Modules 1 and 2 consisted on lectures covering topics such as IT, E-Government, Information Security, E-Commerce, and IT applications in telecommunication, agriculture, education and urban construction. Module 3 instead included visits to renowned enterprises and institutes in Shanghai, Wuhan, Ningbo and Hangzhou for participants to witness current informatization construction and IT application in China.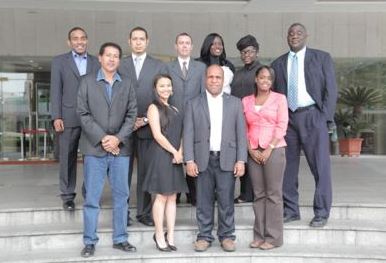 The aid Training Seminar II on Informatization and Urban Development attracted 10 officials and experts from information industries from 15 Latin America, Caribbean and South Pacific countries. Participants had the opportunity to learn and discuss about various topics, including the current situation and future of informatization development in Shanghai; internet technology and smart city; urban planning and information communication; and informatization and global cooperation. Towards the end, participants visited Chengdu, Sichuan Province and Hangzhou, Zhejiang Province to gain an overall view of the current situation of informatization, urban development and construction of a "Smart City".
The aid Training Seminar III on Information Security Regulation and Management for African French Speaking Countries brought together 24 participants from 13 French-speaking countries in the region. The seminar consisted of a variety of lectures, such as Strategic Management of Information Security; Policy, Law and Regulations on Information Security; and Information Security Crisis and Emergency Management. Participants also had the opportunity to visit Chengdu and Hangzhou to gain a general understanding of the development of information security in different Chinese cities.
These seminars combined a variety of interactive and practical activities, including thematic lectures, workshops, free discussions, case studies and site visits aimed at optimizing the acquisition of practical knowledge.
---
Photo 1: Group photo of participants of the Aid Training Seminar I
Photo 2: Group photo of participants of the Aid Training Seminar II