CIFAL Shanghai Concludes Seminar on E-Port and Trade Facilitation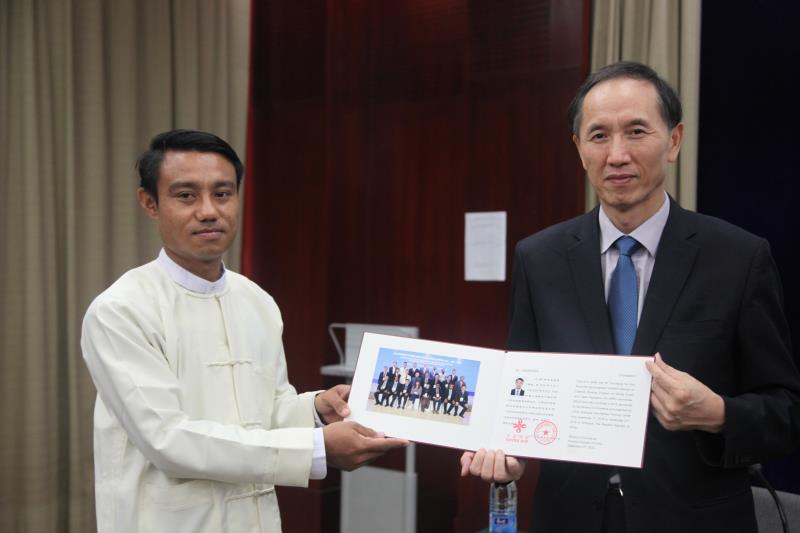 28 September 2018, Shanghai, People's Republic of China – The International Training Centre for Authorities and Leaders in Shanghai (CIFAL Shanghai) jointly with the Ministry of Commerce of China convened the "Seminar on E-Port and trade facilitation" held on the 21 September 2018 in Shanghai.
According to the Asia- Pacific Economic Cooperation, for four consecutive years Shanghai has reached the No. 1 ranking in the world in terms of container throughput sea transportation. This is the result of important changes made on technology, exchange of shipping information through online platforms, and the construction of smart ports. These innovative changes not only have had impacts on the economic development of the country, but also have facilitated trade between China and its business partners worldwide.
This seminar was targeted to the Asian Pacific Economic Cooperation countries; Brazil, Russia, India, China and South Africa (BRICS) and Lancang-Mekong countries. It brought together 23 participants from BRICS and from 12 developing countries that benefited from lectures and site visits to strengthen their knowledge on E-ports and trade facilitation. This experience also served as a platform for networking with key actors from different backgrounds around the world, that have the possibility of making an impact towards spurring economic development through trade facilitation.
The seminar's prime objectives were to deepen participants knowledge on the E-port model and trade facilitation and to strengthen relationships and mutual understanding between People's Republic of China and other countries around the world, while fostering cooperation.