CIFAL Newcastle Promoting Learning About the UN and SDG Action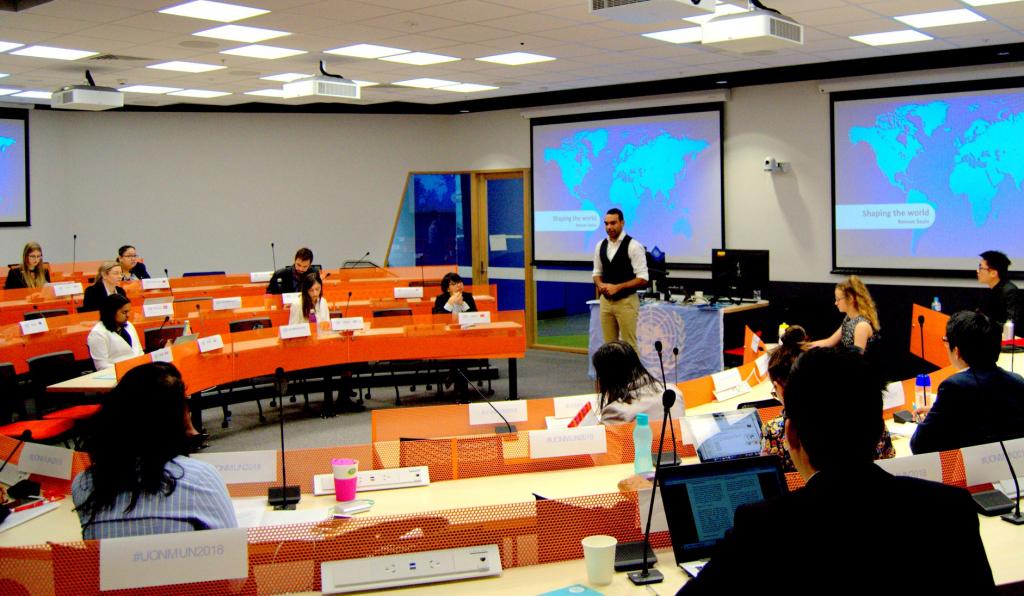 1-2 October 2018, Newcastle, Australia - The International Training Centre for Authorities and Leaders in Newcastle (CIFAL Newcastle) in partnership with the University of Newcastle United Nations Society held the 3rd Model United Nations Conference.
Delegations from 20 countries came together to settle disputes simulating the UN General Assembly. During this United Nations Model there were debates around the Korean Peninsula, the rise of authoritarian rule in Venezuela, among other Security Council topics. Although delegates did not have any formal training in negotiating and diplomacy, both sessions were successfully concluded with two resolutions which would contribute in issues of stability and cooperation in the Asia Pacific region. Similarly, the Security Council discussions led to commitments to democracy and more cooperation between Venezuela and Western Nations.
This event brought up students from all disciplines and included debates and workshops led by UN officials including: Benson Saulo, Youth Representative to the National Commission for UNESCO, Andreena Kardamis, Youth Advocate to the UN, and Graham Brewer, Executive Director of CIFAL Newcastle. Attendees were able to learn about speaker's experience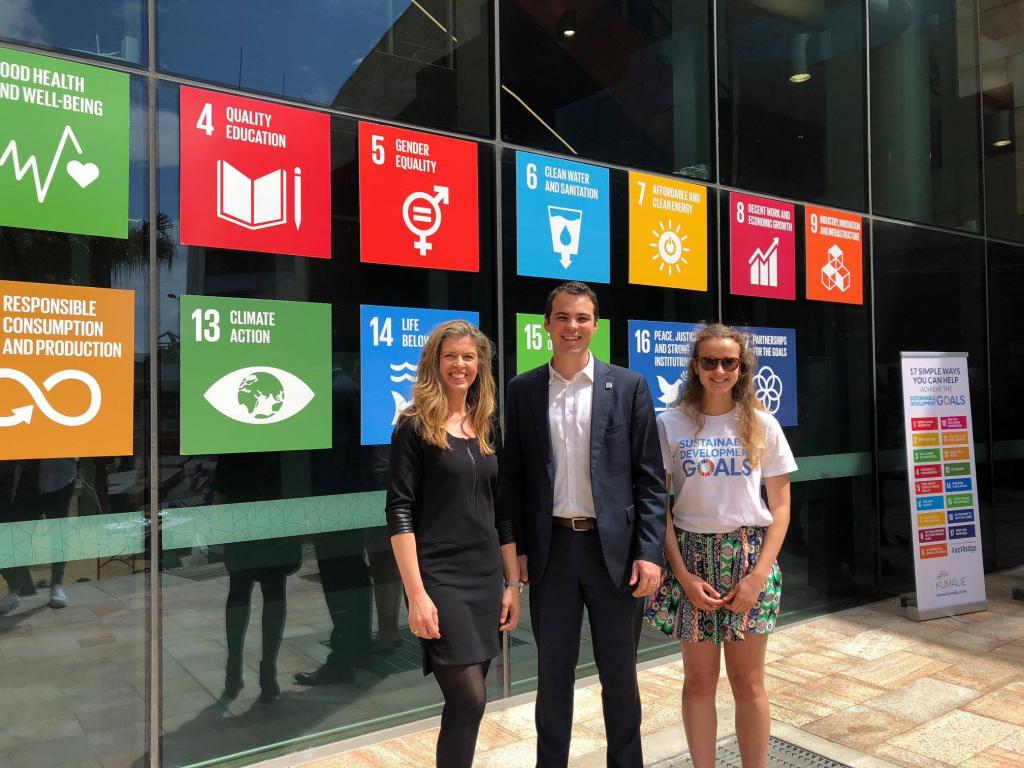 working in the United Nations, as well as different topics such as Sustainable Development Goals (SDGs), diplomacy, peace, justice, humanitarian work delivered in the form of workshops.
Additionally, and with the aim of raising awareness within the local Newcastle community about the SDGs, CIFAL Newcastle together with the University of Newcastle United Nations Society, the City of Newcastle and the Kumalie Group hosted the event #ACT4SDGs to commemorate the 3rd anniversary of the signing of the SDGs by 193 countries in September 2015. The #ACT4SDGs event was held on 25 September 2018 bringing together participants from different backgrounds with the aim of engaging in conversations relevant to these global goals.
#ACT4SDGs event served as a channel to explore and discuss ways to get involved and take action towards a socially and environmentally sustainable future. Participants were encouraged to think about sustainable development and seek to adopt changes in their personal and professional life.
---
Photo 1: CIFAL Newcastle hosting Model United Nations Conference
Photo 2 : Students at University of Newcastle during the #ACT4SDGs event