CIFAL Miami Contributes to Water Conservation Through Continuing and Professional Education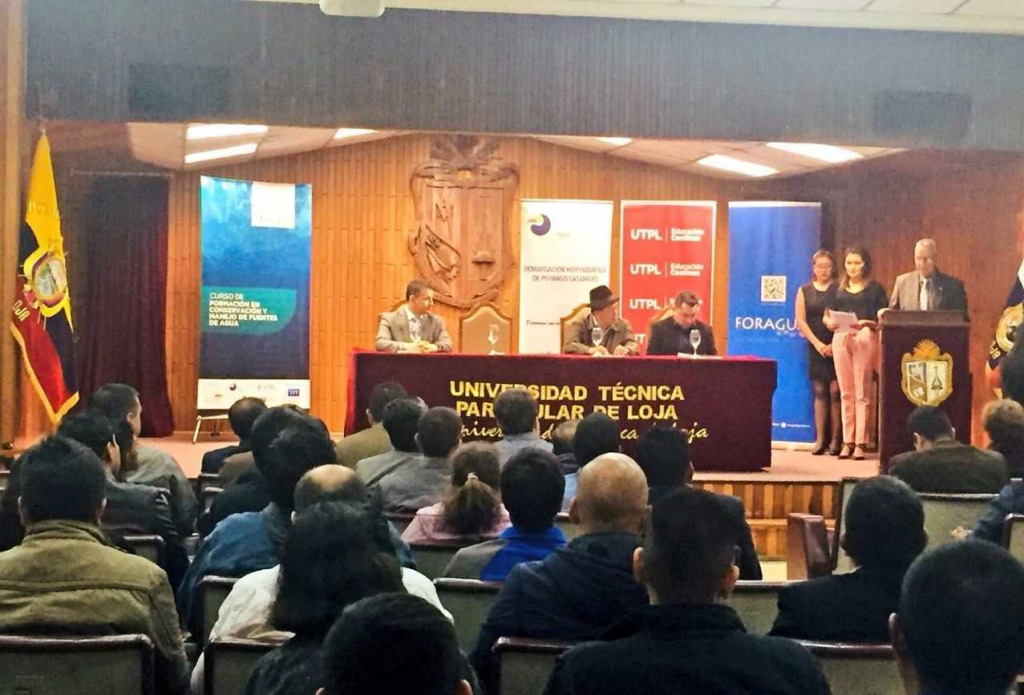 25 July, 2018, Loja, Ecuador – The International Training Centre for Authorities and Leaders in Miami (CIFAL Miami), the Technical University of Loja (UTPL) and the National Water Authority of Ecuador inaugurated on 25 July the third edition of the "Water School", a national training programme aimed at municipal officials, administrators of drinking water and irrigation systems, and professionals involved in water resources management.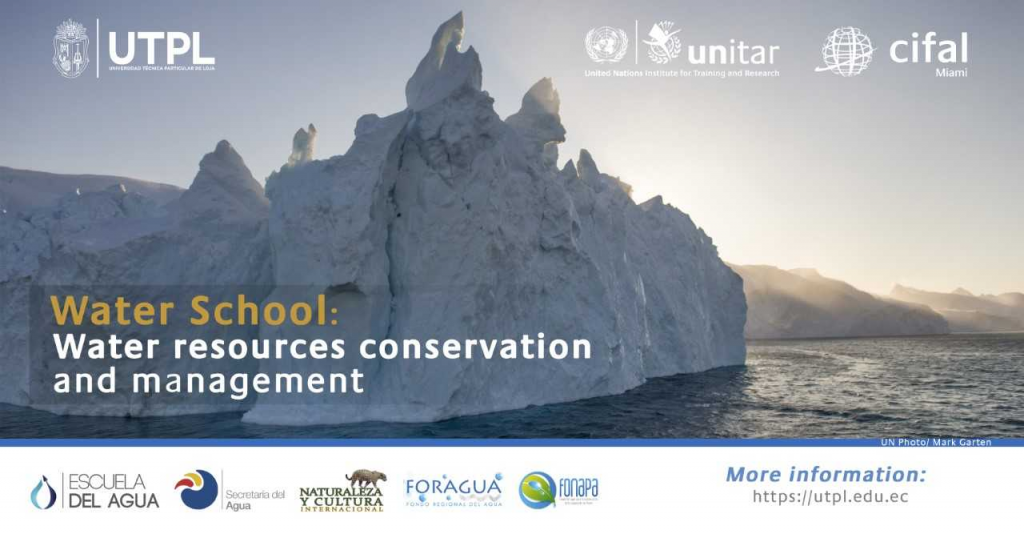 The Water School is a joint initiative of UTPL, FONAPA, FORAGUA Funds, and the International Nature & Culture Fund, with financial support from the Tinker Foundation. The School was created to strengthen local capacities to better manage water resources and to share best practices and practical experience. In addition to strengthening local capacities, the overall goal of the Water School is to contribute to the improvement of water quality and access. It is expected that 500,000 people will have access to water and 100,000 municipal reservoirs will be created by 2019, contributing to water conservation and the generation of permanent economic resources.
The third edition of the Water School was inaugurated by the National Secretary of Water in Ecuador Mr. Humberto Cholango who welcomed 150 officials from 28 municipalities in the country. For eight months, participants will learn about conservation principles, geographic information systems, indicators and monitoring tools, environmental legislation and practical tools for water protection. Taking advantage of the recent incorporation of the Municipality of Paltas – Catacocha in the UNESCO-IHP Global Network of Eco-hydrology Demonstration Sites, the Water School will also cover the area of Eco-hydrology, benefiting other members of the Water School.
---
Related link
More information about the Water School can be found at: https://utpl.edu.ec
---
Photo 1: Photo of the speakers
Photo 2: an ad for the Water School