CIFAL Merida and UNICEF Promoting the SDGS at Airport Facilities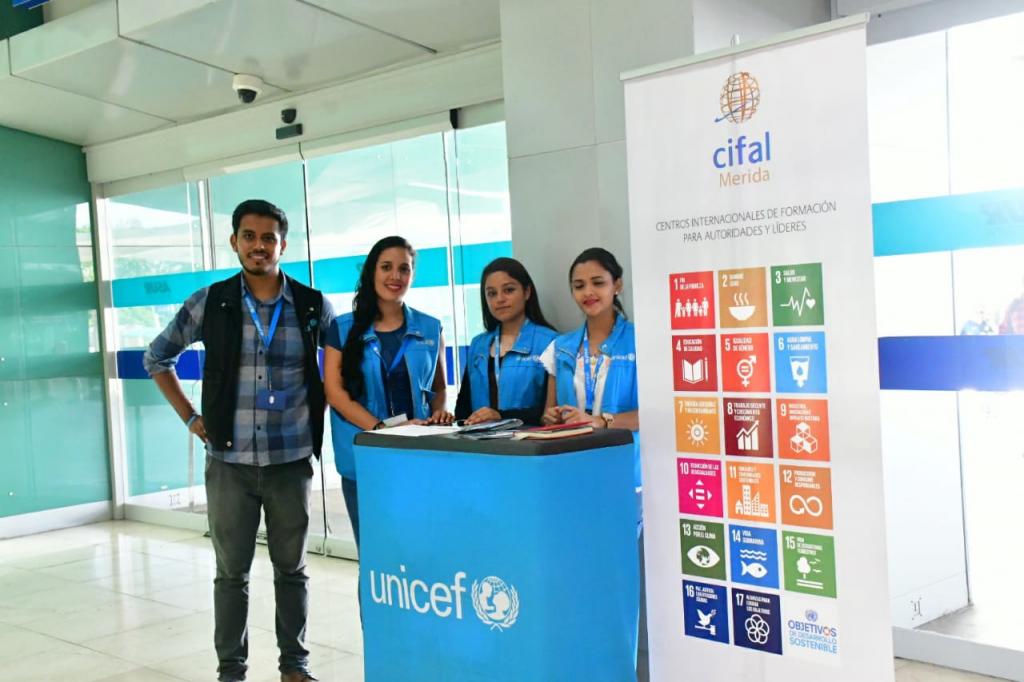 30 September, 2018, Merida, Mexico – The International Training Centre for Authorities and Leaders in Merida (CIFAL Merida) in partnership with the United Nations International Children's Emergency Fund (UNICEF) have joined forces to raise awareness about the Sustainable Development Goals (SDGs) and the 2030 Agenda in airport facilities.
As commercial aviation continues to grow remarkably, airports have become gateways through which billions of travelers transit every year globally. In the case of the Merida International Airport, more than 150,000 passengers transit every month and some 1.6 million go through the airport annually.
Recognizing the potential of airports to reach a broad audience, CIFAL Merida in collaboration with the Merida International Airport and UNICEF launched an ongoing campaign to promote the SDGs at the Merida Airport. This facility was strategically chosen as it gathers local and international visitors.
Through this innovative initiative, the message about the SDGs is reaching a broader audience. Special emphasis is place on the SDGs related to eradicating poverty and hunger, improving health and wellbeing, ensuring quality education and reducing inequality.
The Director of CIFAL Merida, Mr. Hector Navarrete has reiterated the "Centre's commitment towards promoting public awareness on the SDGs and continuing working with UNICEF to increase support towards children".
---
Photo 1: UNICEF and CIFAL Merida team members at Merida International Airport