CIFAL Jeju Hosts 12th Youth Workshop on Green Infrastructure for Climate Resilience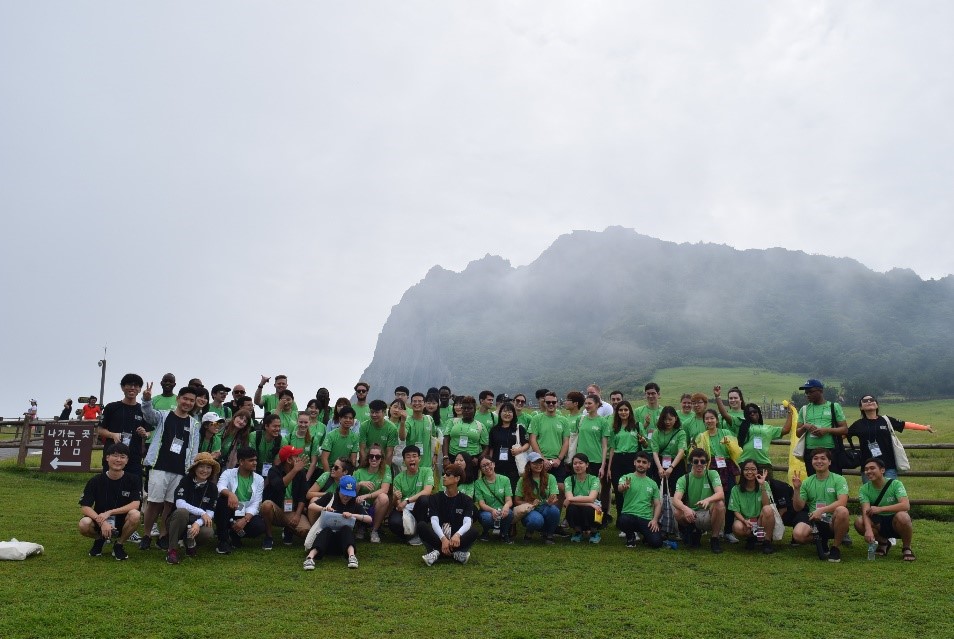 17 July 2018, Jeju, Republic of Korea – UNITAR's Affiliated International Training Center for Authorities and Leaders in Jeju (CIFAL Jeju) co-hosted a Youth workshop on Green Infrastructure for Climate Resilience in Jeju from 4th July to 6th CIFAL Newcastle and Global Inner Peace at Jeju Booyoung Youth Center in Jeju, Republic of Korea. 56 youth participants from 20 different countries, including Australia, Bangladesh, Congo, Ecuador, El Salvador, Germany, Iraq, Kenya, Korea, Kyrgyzstan, China, Malaysia, Panama, Poland, Russia, Senegal, South Sudan, Turkmenistan, and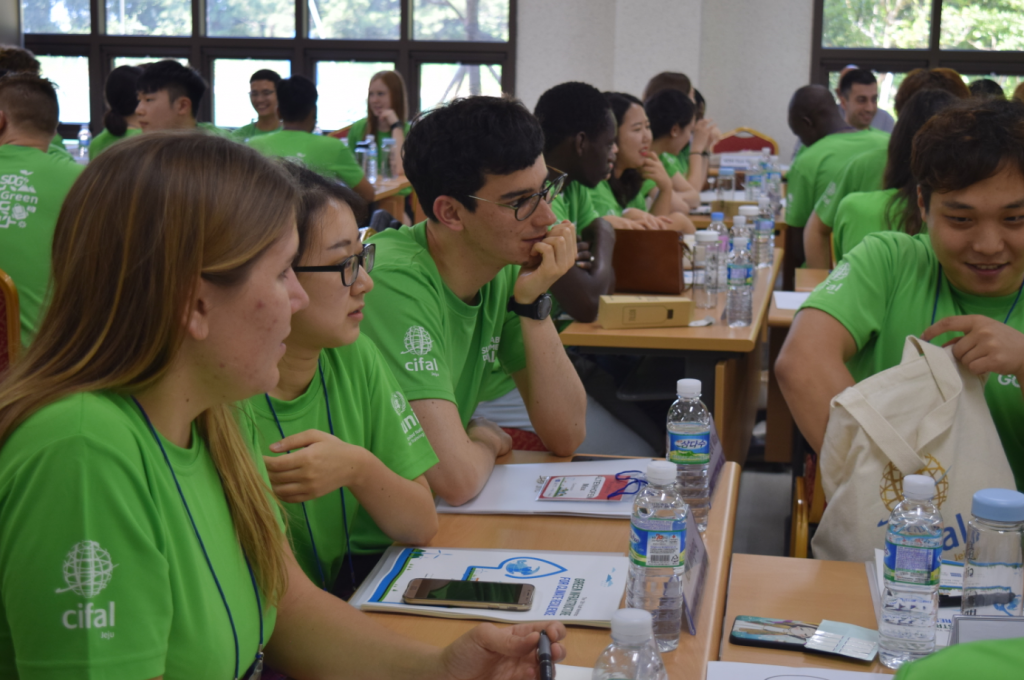 Vietnam, participated in the youth workshop.
This workshop was aimed at providing undergraduate and graduate students with an opportunity to act as advocates for the Sustainable Development Goals, particularly in the area of climate resilience and disaster risk reduction. The workshop began with Mr. Young-sam Ma, the director of CIFAL Jeju by delivering a keynote speech on 'Climate Change, Green Growth, and Youth Role. Subsequently, the lectures were led by two experts: Professor Byung-Wook Lee at Sejong University and the Former Vice Minister of Korean Ministry of Environment and Ms. Wade-Apicella Sarah from the United Nations International Strategy for Disaster Reduction.
On the Second day, youth participants had a few field visits: Sunrise Peak designated as a UNESCO World Natural Heritage site, Renewable Energy Center to give a better understanding of renewable energy production with a high efficiency and adequate to the Jeju climate; Jeju Haenyeo Museum to introduce the history and culture of Haenyeo female divers in Jeju.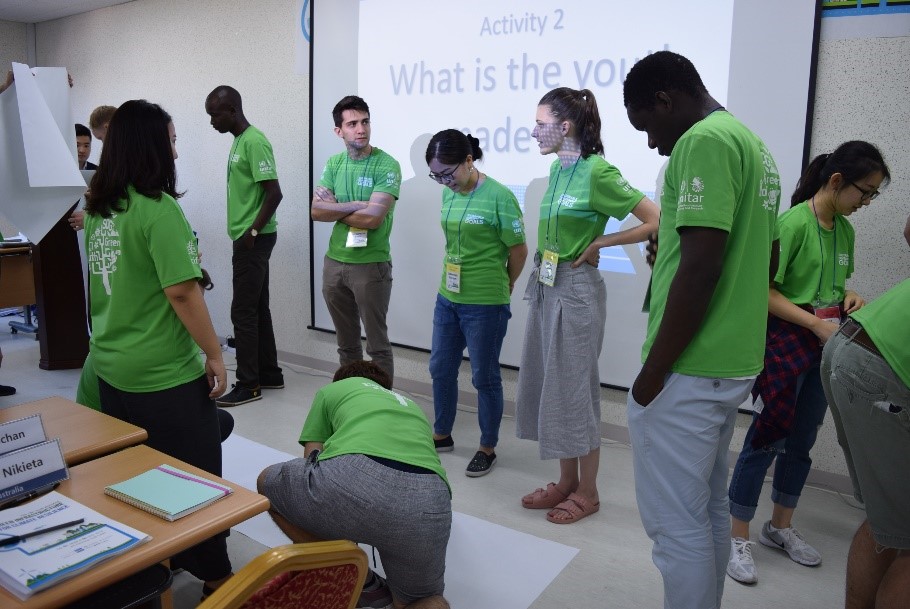 The sessions for group discussions were organized to create youth-led advocacy for SDG 9 on building resilient infrastructure, promoting inclusive and sustainable industrialization and fostering innovation and SDG 11 on taking urgent action to combat climate change and its impacts. During the workshop, six innovative youth-led advocacies were invented: Yellow Dust, Reduction of Plastic Usage, Optimization of Energy Consumption in our Universities Using Smart Appliances, Addressing air quality and the heat island effect in Seoul, Importance of Waste Management, and Citizens awareness about carbon footprint reduction. These youth-led advocacies will be implemented by youth participants and a couple of advanced projects will be financially supported by CIFAL Jeju based on the progress on the implementation of their advocacies.
.Mr. Nikita Kim from Korea said that the youth workshop motivated him to ensure that youth voices are reflected, heard, and prioritized when designing and building their advocacy.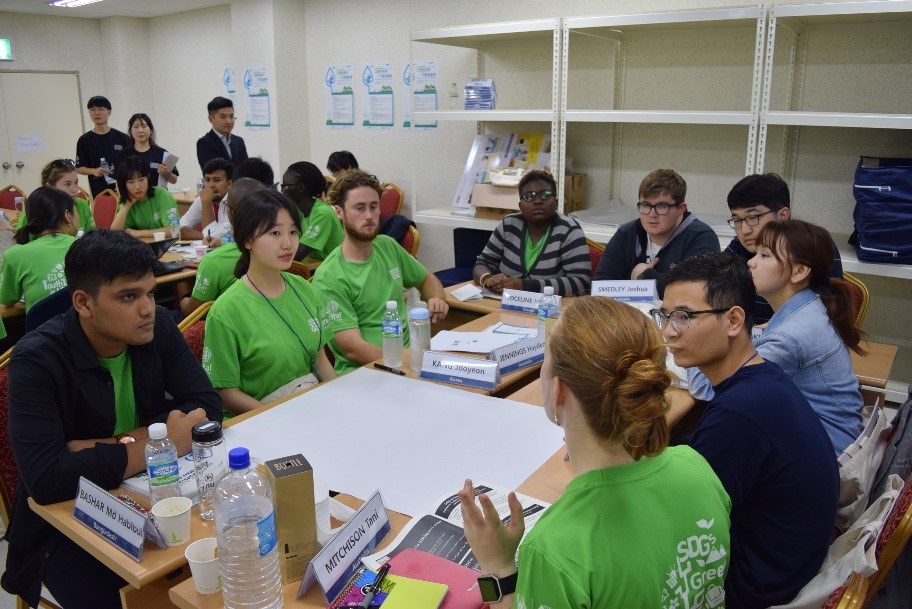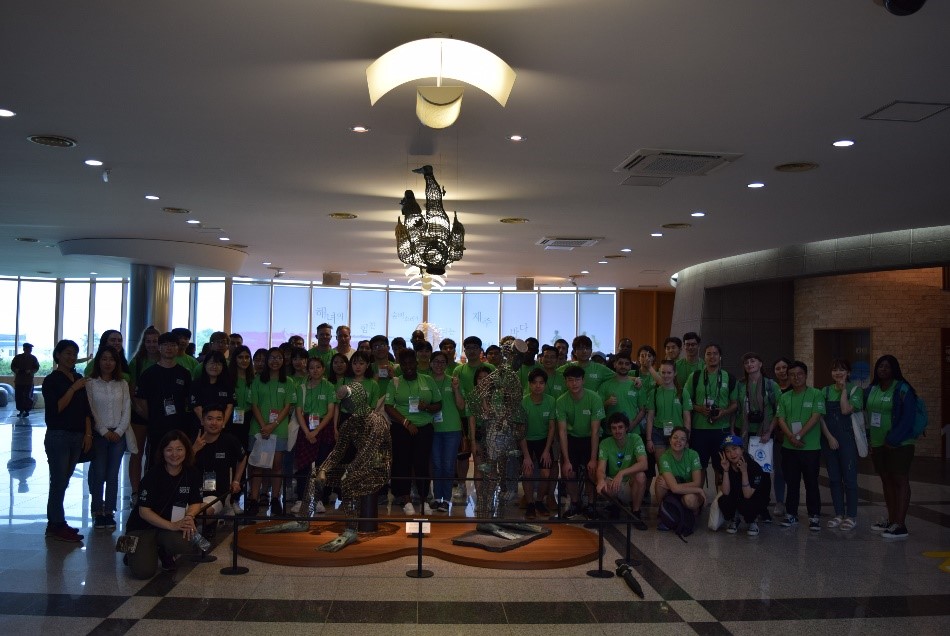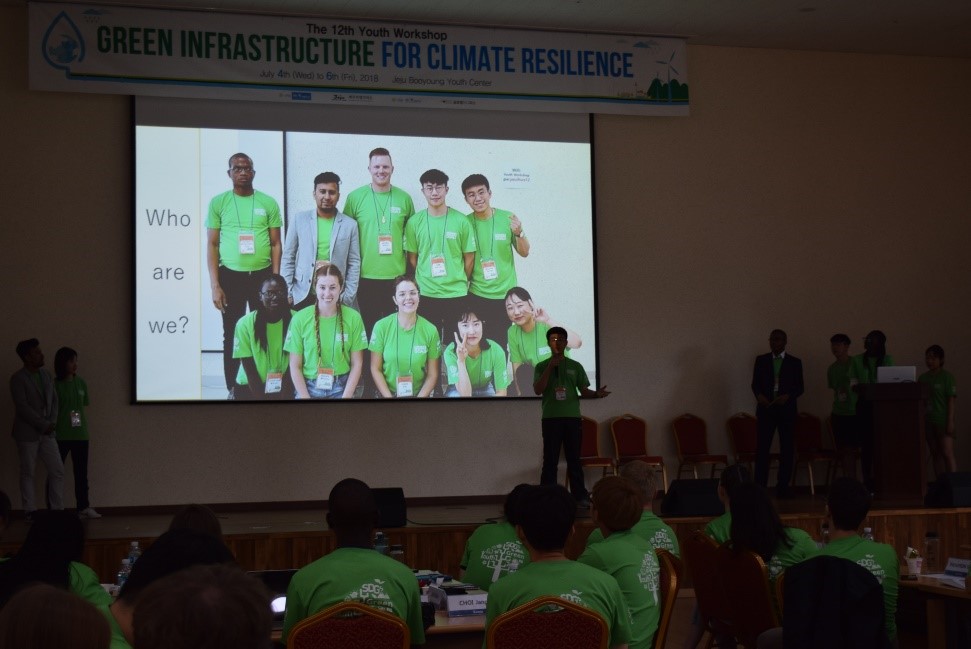 ---
Photo 1: group photo of participants
Photo 2: students participating in a discussion
Photo 3: students presenting
Photo 4: group photo of participants
Photo 5: students participating in a discussion
Photo 6: presenter at the workshop