CIFAL Jeju Concludes Workshop on Enhancing Security of Human Trafficking Victims
4-7 April 2017, Jeju, Republic of Korea – The International Training Centre for Authorities and Leaders (CIFAL) in Jeju in collaboration with the Regional Support Office of the Bali Process (RSO) hosted the international workshop "Enhancing human security of victims of trafficking in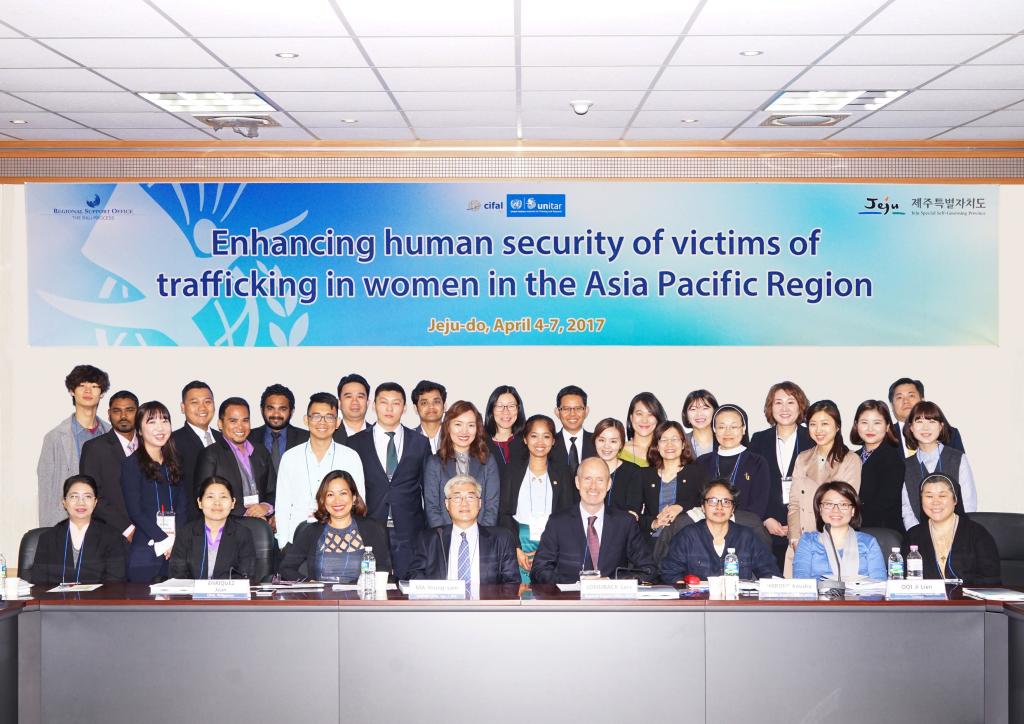 women in the Asia Pacific Region" from 4 to 7 April, 2017 at the Jeju International Training Center in Jeju.
The workshop convened 19 government officials (central, state and local) and NGO workers from 12 different countries in the Asia-Pacific region for a four-day workshop. Countries represented at the workshop included Bangladesh, Cambodia, Indonesia, Malaysia, Maldives, Mongolia, Myanmar, the Philippines, Repulic of Korea, Thailand and Vietnam. The event served as a platform to exchange best practices on how to enhance human security for women victims of trafficking, including identification, assistance and sustainable protection of victims, as well as challenges and opportunities for developing partnerships among origin, transit and destination countries.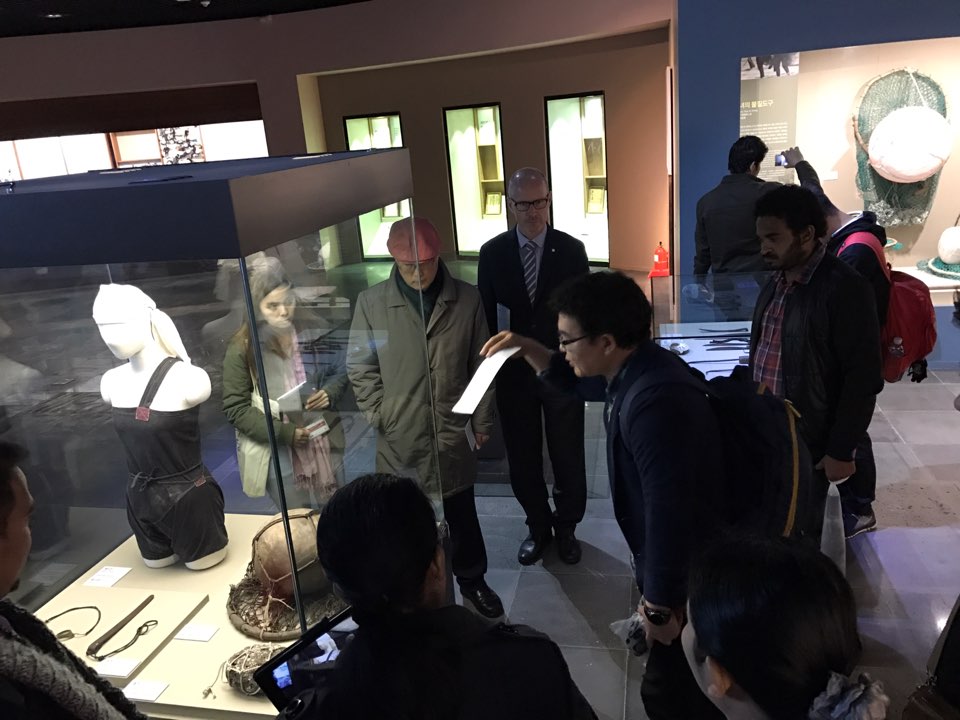 The workshop was led by 7 experts on human trafficking: Mr. Lars Johan Lönnback, IOM Representative to RSO; Ms. Anusha Munasinghe, Trafficking in Person Engagement Officer of RSO; Mr. Sebastian Boll, Regional Research Specialist, UN-Act; Ms.Seongyoung Lee, Project Coordinator, IOM, Korea; Ms. Joyce Kim, Counselor, Durebang; Ms. Ji Lien Ooi, Project Coordinator, IOM, Malaysia; and Ms. Rosales Jean Enrica Enriquez, CIFAL Philippines.
The lectures focused on key topics including identification, assistance and protection of women human trafficking victims; prosecution of traffickers; victim centered approaches; developing referral networks; monitoring and evaluation and protection checklist.
The workshop also included a field visit to the Jeju Women Diver Museum to learn about human security and gender related issues by listening to Korean women diver.
---
Photo 1: Workshop ppening ceremony at the Jeju International Training Center
Photo 2 : Visit to the Jeju Women Diver Museum