The Board of Trustees
The Board of Trustees is the Institute's governing body. The Board formulates principles and policies to govern the Institute's activities and operations; approves the work programme; adopts the budget; reviews the structure and composition of staffing and performs other statutory functions, including considering the methods of financing the Institute with a view to ensuring the effectiveness of its future operations, their continuity and the Institute's autonomous character within the framework of the United Nations.
---
Composition
The Board is composed of a small, yet highly diverse group of distinguished trustees who are appointed by the United Nations Secretary-General in consultation with the President of the General Assembly and the President of the Economic and Social Council. Trustees are eligible for a maximum of two consecutive, three-year terms.
Current Members
Chair
Members
Chibuike Amaechi
Diana Chavez
Sarah Cook
Terhi Hakala
Nazhat Shameem Khan
Kathleen Cravero-Kristoffersson
Thomas Fitschen
Ma Zhaoxu
Vijay Kunhianandan Nambiar
Per Örnéus
Yukie Osa
Valentin Zellweger
---
Taous Feroukhi (Chair)

Ambassador Taous Feroukhi is presently Advisor to the Minister of Foreign Affairs of the People's Democratic Republic of Algeria. Prior to this posting, she was Director General of International Political and Security Affairs (2012/2015) and Permanent Representative of the Democratic Republic of Algeria to Austria and also to the United Nations Office at Vienna (2001-2011). During this period, she served a number of functions, including Chair of the Vienna Chapter of the African Group, Chair of the Vienna Chapter of the Group of 77, and Chair of the Council of Governors. Ambassador Feroukhi has also undertaken a number of other assignments during her distinguished diplomatic career. She has the Grand Gold Decoration for services rendered to the Republic of Austria. Since 2010, she serves on the Board of Trustees of the United Nations Interregional Crime and Justice Institute.
---
Chibuike Amaechi

Mr. Amaechi is Minister of Transportation of the Republic of Nigeria under the Muhammadu Buhari administration. He has been an active politician in Nigeria for more than three decades, serving as Governor of the Rivers State (2007-2014) and holding a number of government positions in different offices, including the Nigeria National Congress, where he was State Secretary for Administrative Affairs, and the Democratic Party of Nigeria, where he was State Secretary of the Supreme Committee of the Party. He was also the pioneer Chairman of the Conference of Speakers of State Legislatures of Nigeria for two terms. As Governor of the Rivers State, Mr. Amaechi worked to reduce poverty by a significant percentage, almost doubled social spending and with special focus on health and education, and increased public investment in capacity building for young scholars.
---
Diana Chavez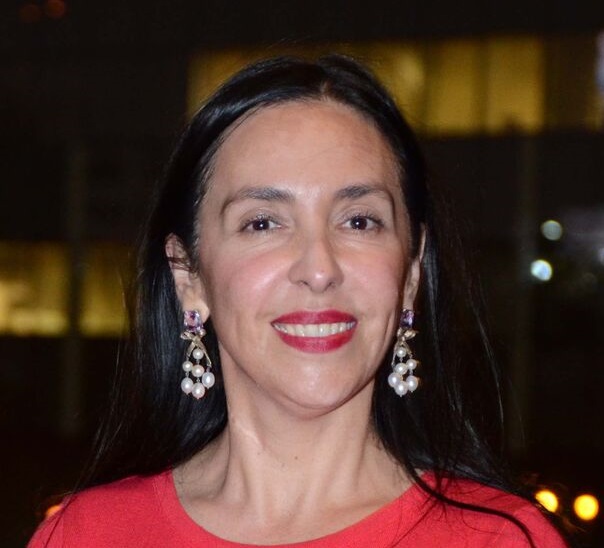 Ms. Chavez is the Executive Director of the Latin American and Caribbean Regional Centre for the Support of the Global Compact, which is based in Bogota, Colombia. Ms- Chavez provides the Centre with strategic direction, leadership and vision on strengthening the implementation of sustainable development and the 2030 Agenda in Latin America, with much experience developing institutional alliances and partnerships with leading organizations to advance corporate sustainability. Prior to taking on these responsibilities on 2009, she worked as the Global Compact Local Network Country Coordinator for the United Nations Development Programme in Mexico City, and from 2001 to 2004, Ms. Chavez served in the Mexican Ministry of Economy, where she acted as Foreign Investment Coordinator for Southern Mexico. Ms. Chavez holds a number of distinctions and sits on various advisory bodies and boards, including the Global Forum on Sustainability of the Ibero-American Secretariat. She holds graduate level degrees in international studies and business administration.
---
Sarah Cook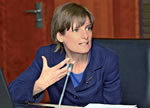 Sarah Cook is Director of UNICEF's Office of Research, Innocenti. Prior to taking up this assignment in June 2015, Ms Cook was Director of the United Nations Research Institute for Social Development (UNRISD) since 2009. She was previously a Research Fellow at the Institute of Development Studies (IDS) at the University of Sussex, and has also worked for the Ford Foundation in China. Sarah received her PhD in Public Policy from Harvard University and an M.Sc. in Social Policy in Developing Countries from the London School of Economics. Her research has focused in particular on China's social and economic transformations, including work on labour markets and employment, gender, poverty and inequality and social welfare reforms. Recent projects have included a long term study on social protection in Asia, research on migration and health in China and work on the implications of China's rise for international development. Current interests include new directions in social policy being taken by emerging and developing countries in the context of financial, social and environmental crisis.
---
Terhi Hakala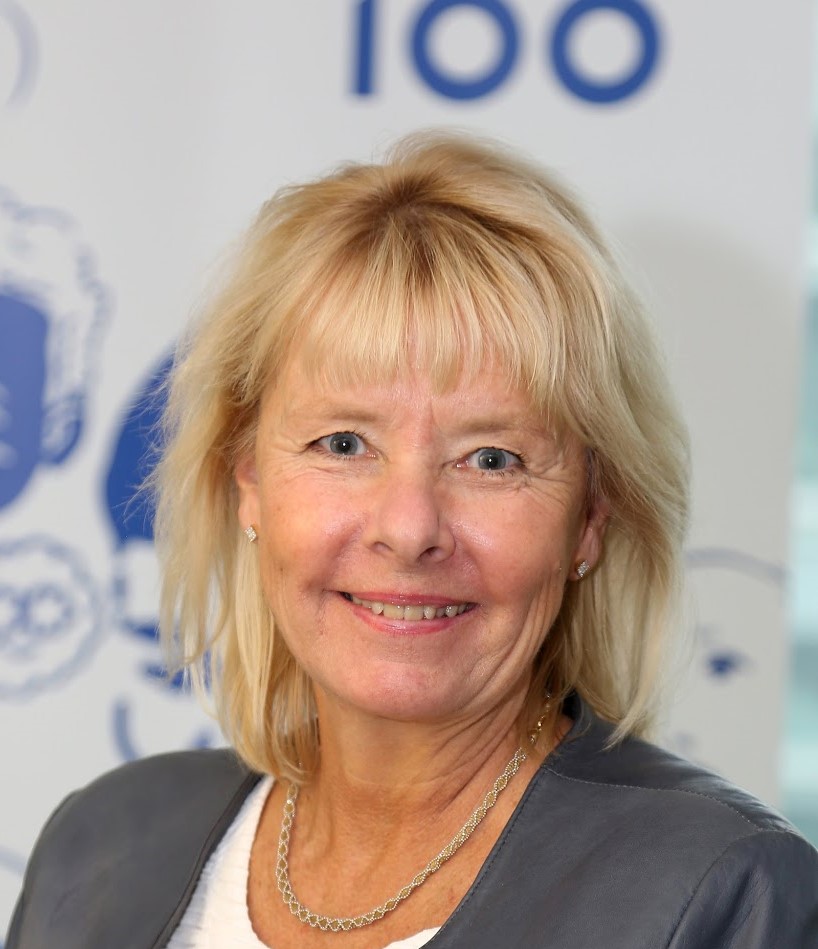 Ambassador Hakala was appointed Permanent Representative of Finland to the United Nations Office, WTO and other international organizations in Geneva in September 2016. Prior to that she served as Director-General of the Department of Russia, Eastern Europe and Central Asia at the Ministry of Foreign Affairs of Finland since 2012. From 2009 to 2011, she served as Ambassador of Finland to India, Bhutan, Bangladesh, Sri Lanka, Maldives and Nepal. From 2007 to 2009, she was Head of the Organization for Security and Cooperation in Europe (OSCE) Mission to Georgia, Tbilisi, and from 2004 to 2007, she was the roving Ambassador to Armenia, Azerbaijan and Georgia, Ministry for Foreign Affairs.
A career diplomat, Ms. Hakala, has also served as Director of the Unit for Eastern Europe and Central Asia at the Ministery for Foreign Affairs from 2001 to 2004; Deputy Head of Mission at the Embassy of Finland in Moscow from 1998 to 2000; Deputy Consul General at the Consulate General of Finland in St. Petersburg from 1996 to 1998; and Finnish Co-Chairmanship of the Organization for Security and Cooperation in Europe Minsk Conference on Nagorno-Karabakh from 1995 to 1996, among others.
She has a Master of Arts from Åbo Akademi, Finland.
---
Nazhat Shameem Khan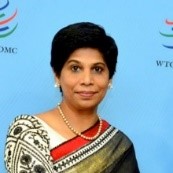 Ambassador Nazhat Shameem Khan is Permanent Representative of the Republic of Fiji to the United Nations in Geneva. Ambassador Khan was born in Fiji in 1960, and attended school there. She went to university in the United Kingdom, at Sussex University and Cambridge University, where she studied law. She was admitted to the Bar of England and Wales at the Inner Temple in London in 1983, and to the High Court in Fiji as a barrister and solicitor in 1984. She holds a Master of Philosophy degree in Criminology from the University of Cambridge in the United Kingdom. Ms Khan worked for 16 years as a prosecutor in Fiji, and during that time was appointed Director of Public Prosecutions of Fiji in 1994. In 1999, she was appointed Fiji's first woman High Court judge. She was a judge mainly in the criminal division of the High Court, where she with the three other criminal High Court judges developed Fiji's sentencing guidelines principles, based on the English Court of Appeal developed sentencing principles. This approach was later passed as legislation in Fiji in 2009. In 2009, Ms Khan became a private practitioner, engaged principally in training lawyers and judges on human rights law, sentencing law, governance and litigation skills. She was appointed Permanent Representative to Geneva in 2014, when Fiji opened a Mission in Geneva for the first time, and only 5 months before Fiji's second cycle Universal Periodic Review was due at the Human Rights Council. She continues to conduct training for judges in Fiji on human rights, sentencing, and criminal justice.
---
Kathleen Cravero-Kristoffersson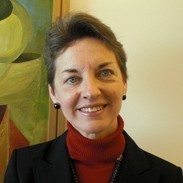 Kathleen Cravero-Kristoffersson is President of Oak Foundation, where she provides leadership and guidance in each of the six substantive programmes of the Foundation, including the environment, child abuse, housing & homelessness, international human rights, issues affecting women and learning differences. Prior to joining Oak Foundation in 2009, Ms. Cravero worked for over two decades on a range of international development issues, from newly emerging democracies to conflict and emergency situations. Ms. Cravero worked in various posts of increasing responsibility with UNAIDS, UNICEF, UNDP and WHO. Her two last assignments with the United Nations included Director of the Bureau for Crisis Prevention and Recovery with the United Nations Development Programme (Feb 2005 – Jan 2009) and Deputy Executive Director of the Joint United Nations Programme on HIV/AIDS (from March 2000 to March 2005).
Earlier in her career, Ms Cravero served as UN Resident Coordinator/Humanitarian Coordinator and UNDP Resident Representative in Burundi (1998-2000); UNICEF Representative in Uganda (1994-1998); External Relations Officer of the World Health Organization Global Programme on AIDS (1992-1994); UNICEF Senior Health Advisor (1988-1992); and UNICEF Programme Coordinator in Chad (1985-1988).
Ms Cravero holds a Ph.D. in Political Science (Fordham University), and a Masters in Public Health (Columbia University).
---
Thomas Fitschen (Vice Chair)

Ambassador Thomas Fitschen is presently Director of United Nations, International Cyber Policy and Counter-terrorism of the Federal Ministry of Foreign Affairs. Prior to taking up this assignment in 2015, Ambassador Fitschen was Deputy Permanent Representative of the Federal Republic of Germany to the Office of the United Nations and the other International Organizations in Geneva. In previous postings, he served as Head of the General Assembly Affairs Division and Deputy Head of the Ministry's Task Force Rule of Law Promotion from 2008-2011. He has had a number of other assignments, including assignments in New York at the German Permanent Mission (2005-2008), and in Berlin as Deputy Head of the Task Force Global Issues (2001-2005) and desk officer at the Division for International Cooperation against Organized Crime and Terrorism (1991-2001). Dr. Fitschen is a member of the German Society of International Law, the European Society of International Law and the German United Nations Association, and he publishes regularly on international law and the United Nations.
---
Ma Zhaoxu
Mr. Ma Zhaoxu, Ambassador Extraordinary and Plenipotentiary, is Permanent Representative of the People's Republic of China to the United Nations Office at Geneva and Other International Organizations in Switzerland. Ambassador Ma is a career diplomat and has served in a number of postings, including Australia (2013-2016), Belgium (2002-2004), United Kingdom (2001-2002) and to the United Nations in New York (1990-1993). Ambassador Ma has also worked in various capacities in the Ministry of Foreign Affairs and in the Office of Foreign Affairs Leading Group, Central Committee of the Communist Party of China. Ambassador Ma holds a PhD in political economics and is married with a daughter.
---
Vijay Kunhianandan Nambiar

Mr. Vijay Nambiar is the former Special Envoy and Adviser of the Secretary-General on Myanmar. Prior to this appointment which he held from 2012-2016, he served as Chef de Cabinet to the Secretary-General at the rank of Under-Secretary-General from 2007-2012. Earlier in 2006, Mr. Nambiar served as Special Adviser to Secretary-General Kofi Annan.
Prior to joining the United Nations, Mr. Nambiar served as Deputy National Security Adviser to the Government of India and Head of the National Security Council Secretariat. He was India's Permanent Representative to the United Nations in New York (May 2002-June 2004). Earlier he served as Ambassador of India, in Pakistan (2000-2001), China (1996-2000), Malaysia (1993-1996), and Afghanistan (1990-1992). He was also earlier Ambassador of India in Algeria (1985-1988).
Mr. Nambiar joined the Indian Foreign Service in 1967 and spent his early years specializing in the Chinese language. In the course of his professional career in the Indian Foreign Service, he served in numerous bilateral and multilateral appointments during the 1970s and 1980s in Hong Kong, Beijing, Belgrade and New York. Mr. Nambiar has a post graduate degree from Bombay University where he was awarded the Chancellor's Gold Medal in 1965. He is married and has two daughters and a grandson.
---
Per Örnéus

Ambassador Per Örnéus is Deputy Director-General and Head of the Department for Multilateral Development Cooperation of the Ministry for Foreign Affairs of Sweden. The Department coordinates the Government's participation in the process to develop the new 2030 global development agenda. Mr. Örnéus represents Sweden as Chair of Advisory Commission of the United Nations Relief and Works Agency for Palestine Refugees in the Near East. He is also Alternate Governor for Sweden to the African, Asian and Inter-American Development Banks.
Before assuming his current position in 2010, Mr. Örnéus spent two years as Ambassador and Deputy Permanent Representative at the Permanent Mission of Sweden to the United Nations. From 2003 to 2008 he was the Head of Section for Humanitarian Policy and Conflict Issues at the Department for Security Policy at the Ministry for Foreign Affairs. In 2004-2005 he chaired the OCHA Donor Support Group, and in 2006-2007 the ICRC Donor Support Group. Prior to this held the position of Deputy at the Embassy of Sweden to Latvia.
Besides various missions with the Ministry for Foreign Affairs, Mr. Örnéus has worked as an Aid Coordinator with the Swedish International Development Agency, and also as a Management Consultant for Swedish Management Group and the Swedish Employer's Federation. Mr. Per Örnéus was born in Stockholm in 1962, is married, and has two daughters.
---
Yukie Osa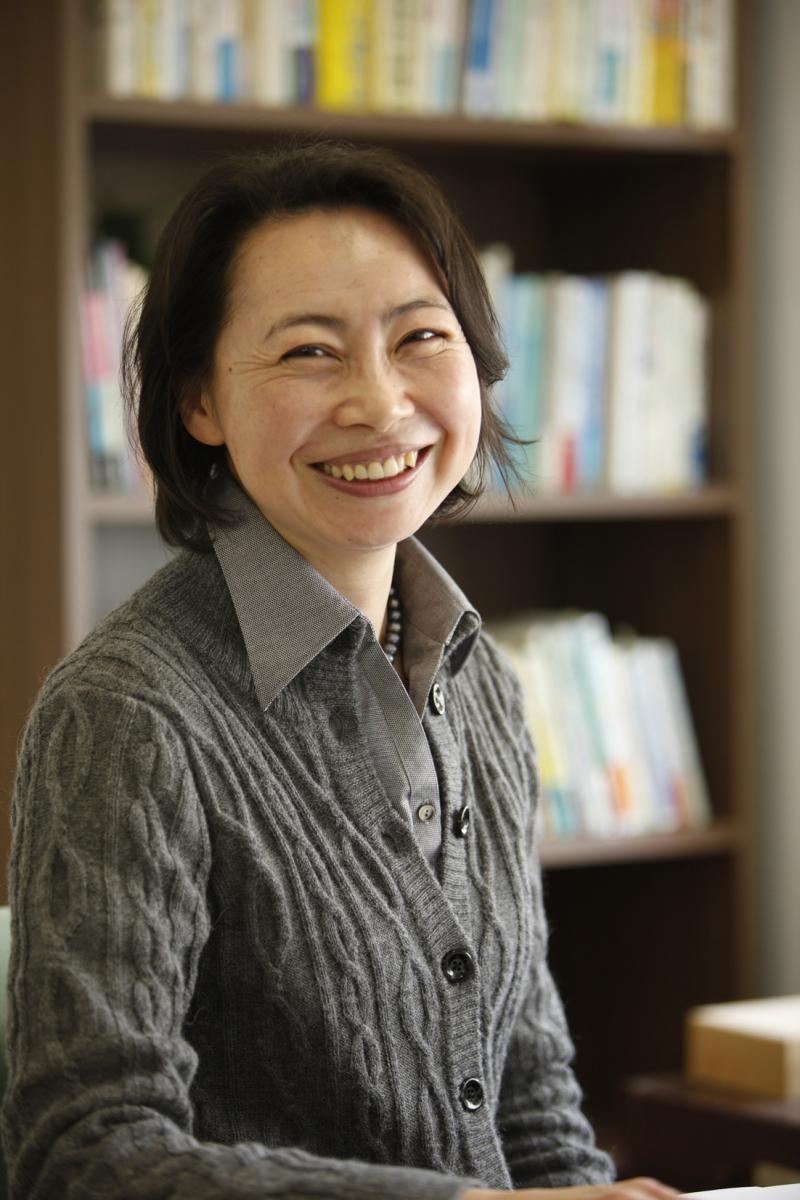 Professor Osa is with the Graduate School of Social Design Studies of the Department of Sociology at Rikkyo University and President of the Association for Aid and Relief (AAR), Japan. She is also a member of the Japanese National Commission for UNESCO and a Member of the Advisory Group of the UN Central Emergency Response Fund (CERF). She is well known in development circles inside and outside of Japan, and has worked in AAR's emergency assistance operations and programmes in a number of countries, including Afghanistan, Cambodia, Former Yugoslavia and Mozambique, and represented AAR on the Coordination Committee of the International Campaign to Ban Landmines. Professor Osa has lectured at various other academic institutions, including the University of Tokyo, Waseda University and Aoyama Gakuin University. She is the author of a number of publications.
---
Valentin Zellweger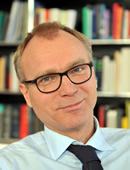 Ambassador Valentin Zellweger is Head of the Permanent Mission of Switzerland to the United Nations Office and to the other international organizations in Geneva. Until the summer of 2016, he was the head of the Directorate of International Law and Legal Advisor of the Swiss foreign Ministry. Ambassador Zellweger served as a diplomat in Kenya and as legal advisor to the Swiss Permanent Mission to the United Nations in New York. He was representative of Switzerland in different treaty negotiations and a member of the Swiss delegation to the Rome Conference on the establishment of the International Criminal Court.
---
Ex Officio members
United Nations Secretary-General
President of the General Assembly
President of the Economic and Social Council
Executive Director, United Nations Institute for Training and Research
---
Secretary of the Board
Brook Boyer
United Nations Institute for Training and Research
Palais des Nations
CH 1211 Geneva 10
Switzerland
Email: BOT@unitar.org
---
Finance Committee
The Finance Committee reviews the programme budget, financial statements, resource mobilization strategies and related documents, and provides recommendations to the Board for decisions.